Ready to Get Paid? Get CASH For Your Car Today!
It's time for you to take the power back. At Rome Pre-Owned Auto Sales, we're buying your vehicle at top dollar; giving you the cash value you deserve.
FACT: When you trade in your vehicle on a new purchase, you're likely to get shorted on the deal because all they want to do is resell your trade-in to us at a profit.
Value Your Vehicle
DID YOU KNOW that selling your used vehicle to Rome Pre-Owned is the ideal way to maximize your value and cut out the middleman? It's time you hear the truth of the matter. We're giving you all the facts; and ensuring that a lack of information doesn't lead you to be taken advantage of with a low trade-in value.
After all, when you trade your vehicle in on a new car purchase all you are essentially getting is a nominal discount on your new vehicle that they could have given you anyway. That means in some cases, you're basically giving your trade-in to them as a gift. That's one expensive gift to be giving away to someone you barely know. That's why we invite you to experience the many benefits of our incredible Cash-For-Cars Program.
When you sell to Rome Pre-Owned, you'll get actual real-time value, putting more money directly in your pocket and giving you way more control over your next vehicle purchase. So let's take a look at even more reasons to come to Rome Pre-Owned:
   

More $ for your current vehicle = lower payments on your new vehicle.

   

Avoid the back-and-forth haggling at the new car lot with cash in hand from us.

   

Work the best deal you can, and then surprise them with your extra stack of cash from Rome Pre-Owned.

   

 

Make your new vehicle purchase as clean as possible with no trade-in to muddy the water.

   

Gain complete control over your new vehicle purchase experience with the power of cold, hard cash from Rome Pre-Owned.

   

 

We can even help you to negotiate your new car deal, giving you even more power, confidence, and value.

   

 

Get LIVE, Market Value for your current car, and get CASH IN HAND the very same day!
It's time to stop playing those needless and exhausting games with the new car dealers. In fact, once you begin to experience the Rome difference, you may even decide to peruse our incredible selection of high-quality pre-owned vehicles as an option to save even more money on your next vehicle purchase. No matter where you buy, visit Rome Pre-Owned first to get your shopping experience started off on the right foot. Come and see why so many drivers in and around Carthage keep coming back to us. Find out for yourself why Rome Pre-Owned is the place to go to see exactly how buying (or selling) a car should be.
Sorry, no reviews are available at this time.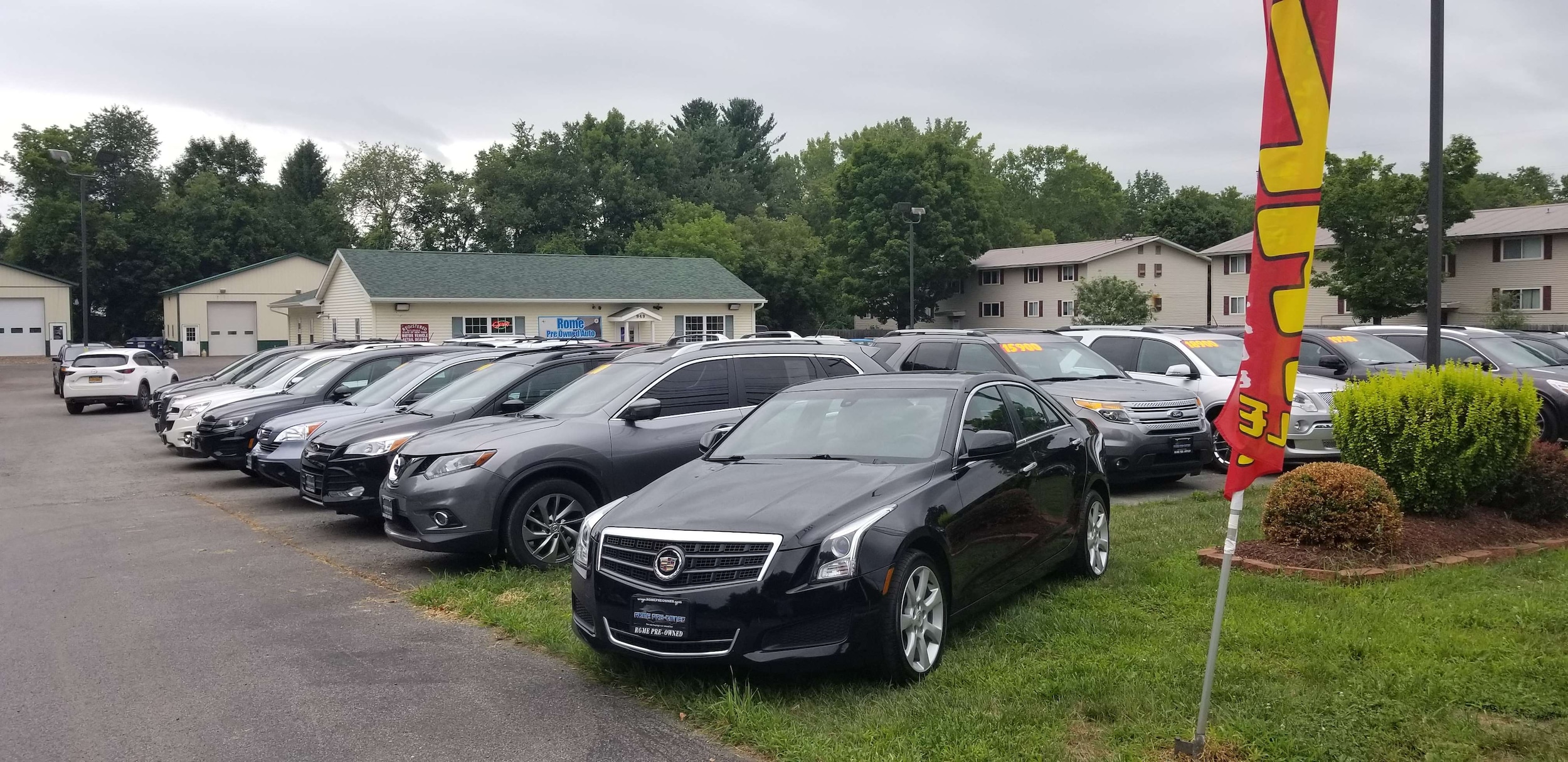 GET CASH FOR YOUR CAR - CONTACT US TODAY!
* Indicates a required field