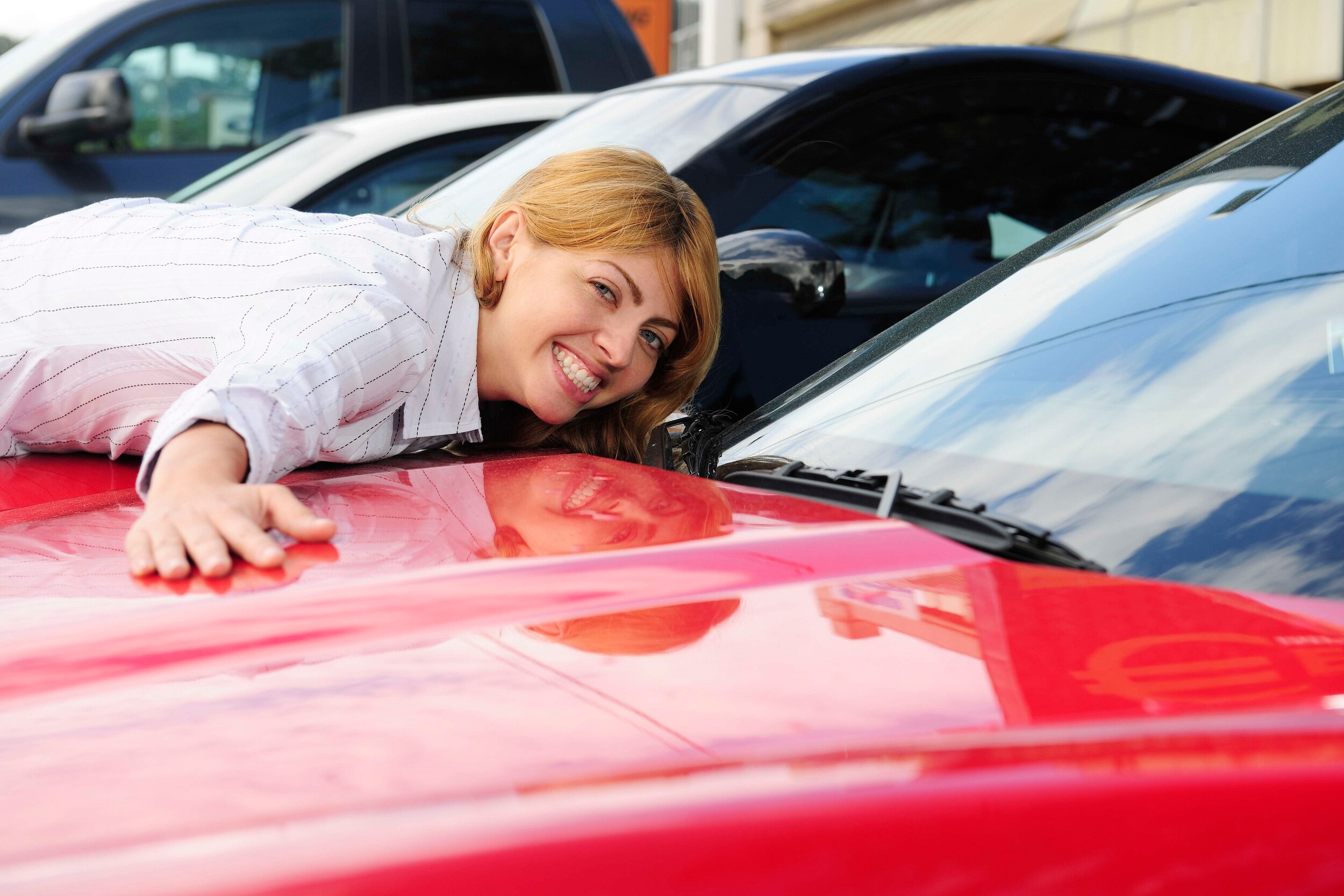 If you're looking to buy a used car, you're far from alone. Between private-party and dealership sales, nearly 40 million used cars exchange hands each year.
With so many choices, finding that one right car for you can be a challenge. So we've created a list of steps to help make finding and buying your perfect used car a breeze.
Step 1. Assess Your Needs
The "right car" depends on who you are and what you expect from a car. Some of us like to make a statement with our cars ("I'm rich and hip" or "I'm earth-loving and retro"). Some like to go for spirited drives on weekends ("Give me more horsepower and a loud engine"). In those cases, practicality tends to take a back seat to how the car makes you feel.
But for those who need a vehicle for daily duties, functionality should trump flash. Here are some practical considerations to keep in mind:
How many passengers do you need to carry?
What type of driving do you do? Is it primarily highway, surface streets, off-road?
Do you have a long commute and, because of that, is fuel economy important to you?
Do you need all-wheel drive?
What are your must-have features? Think backup camera, leather seats, Apple CarPlay, etc.
What safety features are important to you? Do you want blind-spot monitoring, lane departure warning and automatic emergency braking, for example?
What cargo capacity do you need?
Will you be using children's car seats?
Will you be doing any towing?
How much garage or parking space do you have?
Step 2: Calculate Your Automotive Budget
Take a few minutes to run down what you spend every month. From your monthly take-home pay, deduct rent or mortgage, bills, groceries, child expenses, savings and spending on entertainment. You will then discover how much car you can afford.
Step 3: Build a Target List of Used Cars
If you're looking for the best deal, consider more than one brand. We suggest making a list of three cars that meet your needs and fall within your budget.
Step 4. Set Up a Test Drive
Now that you've found a car that seems as if it might be a good fit for you,call, text or email the dealership to schedule a day and time for a test drive.
By making a test-drive appointment with your local dealerships, you ensure that the car will be waiting for you when you arrive. We recommend test-driving about three different vehicles so that you don't limit your options. Try to schedule a few appointments back to back; it will make comparing the cars easier and give you a graceful exit from the dealership.
Step 5. What to Look For in a Test Drive
A car might seem to have all the features you want, but the true test takes place when you are in the driver's seat. You should test-drive the car the way you would drive it during your everyday life.
If you commute, try driving the car in both stop-and-go traffic and at highway speeds. If you trek to the mountains, see if you can find some nearby steep hills to climb. Drive over bumps, take tight corners, and test the brakes in a safe location.
Get in and out of the car several times and be sure to sit in the back seat, especially if you plan on carrying passengers. Check out the cargo space. If you plan on using children's car seats, bring yours along to test for fit and ease of installation. Take pictures of the cars so you can reference them later.
While you are evaluating the car, don't be distracted. Take your time looking everything over. A good salesperson will respect your need to experience the car and will let you focus on the driving experience.
Step 6. Pick Your Car
After test-driving several cars, the choice should be clear. If it isn't, sleep on it. In the morning, you might have your answer. If not, you might need to take a few steps back and drive more cars. It's better to take longer in the shopping phase than have buyer's remorse later.
While making the right decision is important, it's also good to realize that there isn't one perfect answer. Today's cars are safer than ever before. They get better gas mileage. They have amenities at a lower cost than in the past. In short, there could be several good vehicle choices, and the final decision is really a matter of individual taste.